Lessons
Our golf professionals offer individual lessons, group clinics, and junior clinics.

Meet Our Pros


Request a Lesson


Juniors



Lesson Rates
40 Minutes
$65.00
2 people (1 hour lesson)
$100.00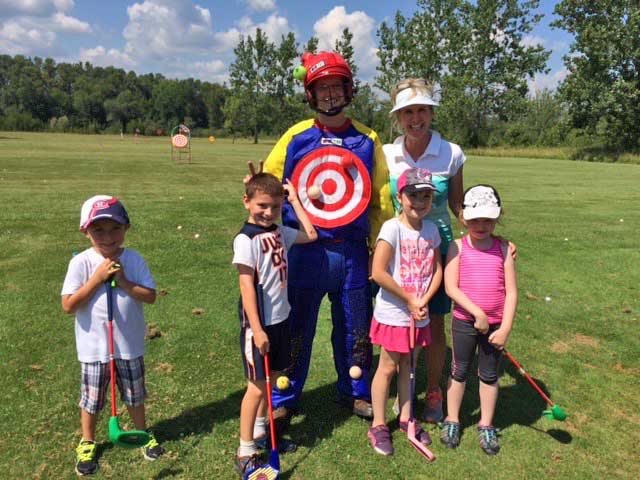 Barcovan's PGA Pros
Our experienced and knowledgable staff are dedicated to ensuring that you enjoy the total Barcovan experience including professional instruction from a team of qualified PGA of Canada professionals who have played in professional events and on tour.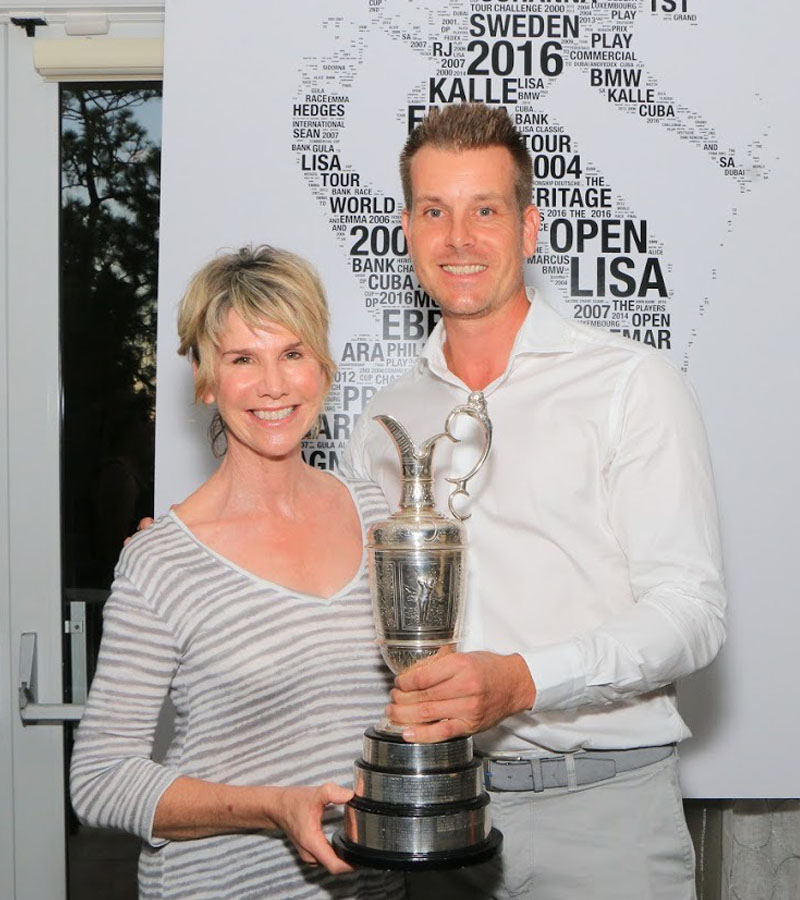 Linda Shephard
Owner | PGA pro | Book…
Linda Shephard
LINDA SHEPHARD turned professional in 1987. Since then, she has established herself as the foremost player in the Club professional golfing ranks, dominating the scene in the 1990's. Her talents led to her numerous achievements including Winner of the 1992 and 1993 l'Esterel Championships, 1992 Overall Money Winner CPGA Ontario, 1993 CPGA Ontario Match Play Champion, 1997 Du Maurier Series Event champion, and Ontario PGA Champion 1995-1997, 2001. In One stretch of golf, from 1990-1997 Linda finished five of the eight years within the top 6 money leader on the du Maurier Series Tour. It culminated in 1995 with being named Ontario PGA Professional of the year. Linda qualified four times for the du Maurier Classic, then a major championship on the LPGA tour. Most recently, Linda won the 2005 BMO Financial Group Canadian Tour Event in Gatineau, Quebec. Runner up in the 2012 Ontario PGA ladies Championship. Linda was just recently inducted into the Hall of Fame in her hometown of Quinte West.

Linda's teaching record is as impressive as her credentials. She began teaching in 1990 under master professional Murray Tucker and has attended several seminars, such as "The Swedish Approach" and a seminar with the late Dr. Dede Owens, co-author of the LPGA's Guide to Every Shot, also in 2011 attended Vision 54 which is founded by Lynn Marriott and Pia Nilsson. They are both featured among the top 50 list for golf digest magazines best teachers and are ranked #1 and #2 female best teachers in the United States. They have coached some of the worlds best players including Annika Sorenstam, Suzann Pettersen, Ai Miyazato, Brittany Lang, Kevin Streelman, Nayeon Choi and many more. Also, coauthored the smash books "Every Shot Must have a purpose", "The game before the game" and most recent" Play your best golf Now".

Following in her father's footsteps, she and her husband Greg purchased Barcovan in 1994.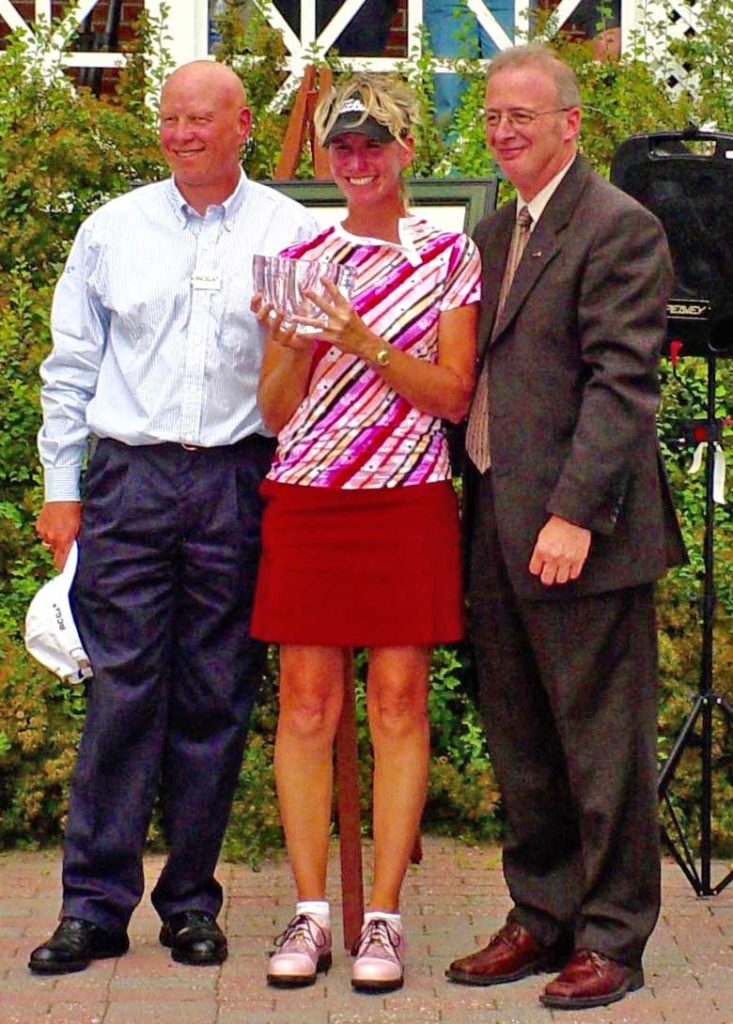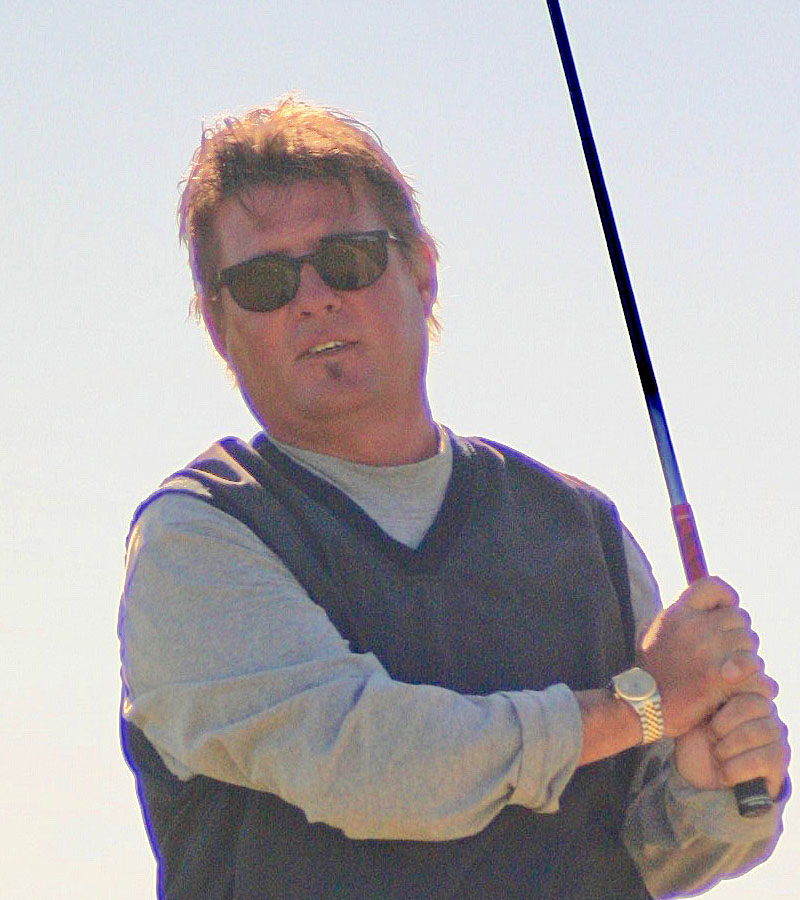 Greg Shephard
Owner | PGA pro
Greg Shephard
GREG SHEPHARD turned professional in 1979. From 1980 to 1988, he has played in and won numerous professional tournaments. In 1989, he became the Head Golf Pro at the Board of Trade Country Club in Woodbridge.

Greg is no stranger when it comes to running and managing a golf course. In 1991 he went to King Valley Golf Club to act as the head Golf Director for all golf courses bought and built by Mark Frey of Switzerland.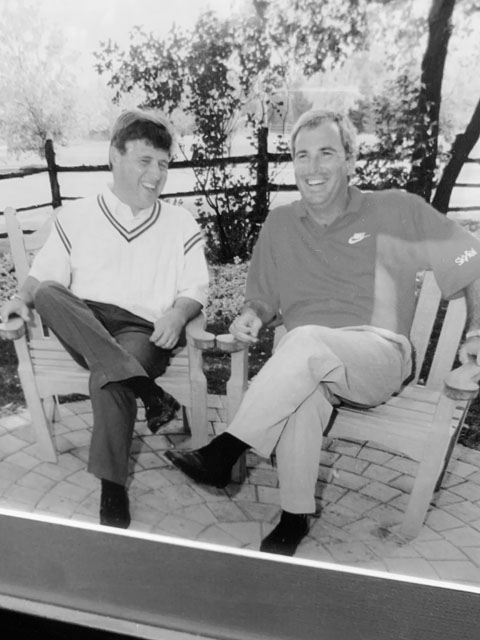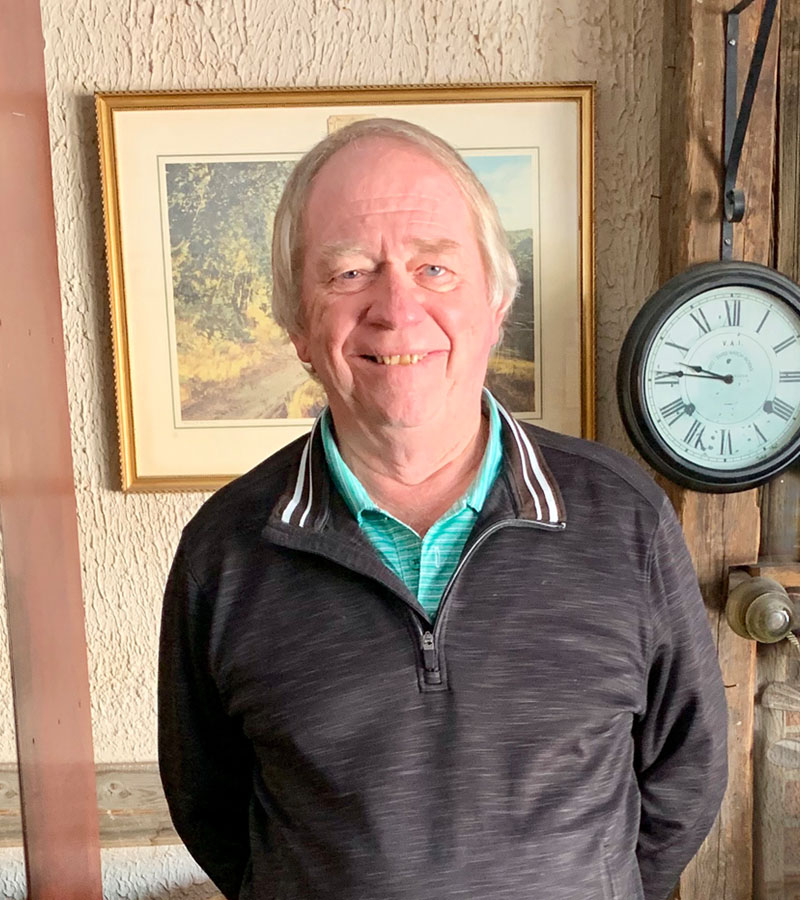 Don Lunn
PGA pro | Book…
Don Lunn
DON turned professional in 1970 as a assistant golf professional in the Montreal area.He later moved to the Toronto area as teaching professional under Mr. John Henrick at the Brampton Golf Club. Don then moved to the Oakdale Golf Club in Toronto for 8 years as head teaching professional before moving back to Brampton to assume the duties as Head Golf Professional where he spent over 20 years. In total Don has over 40 years experience with the CPGA as both a teacher and player.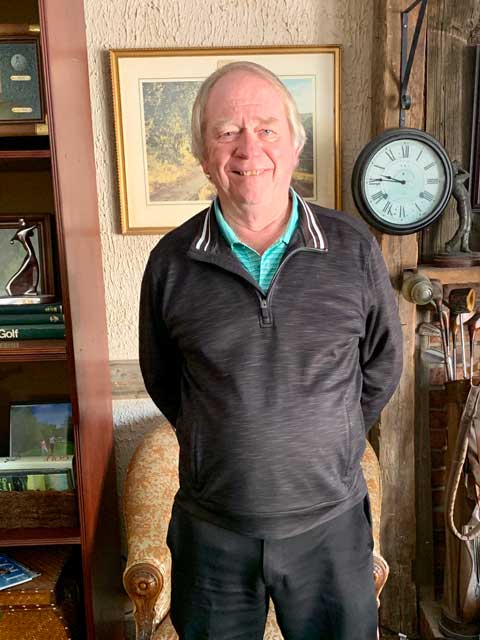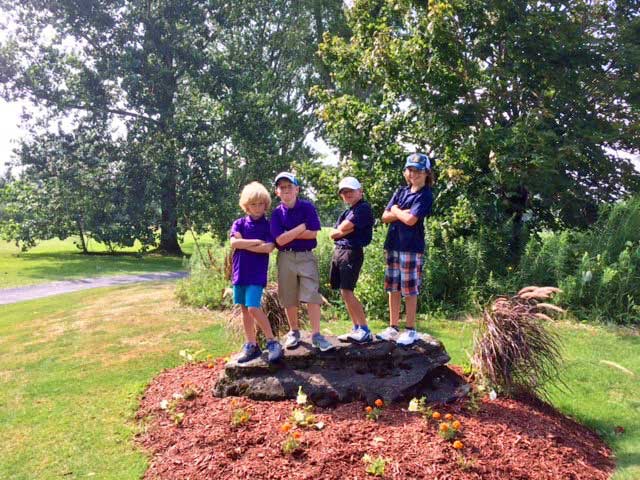 Working with the Juniors
Paul Hussey
Paul joined Barcovan Golf Club's greens keeping staff in 1985. In 1995, Paul became a member of the PGA of Canada and was Barcovan's assistant golf professional from 1995 – 2001. In 2001, Paul started a teaching career at East Northumberland S.S. and is currently the head of the drama program. He is married to his beautiful wife Eileen and has three beautiful children; Aidan, Molly and Cael. He has thoroughly enjoyed working with the Juniors each summer.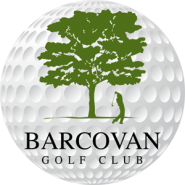 Please indicate which of our pros would you like to book a lesson with.
Send us an email with your lesson request
or call us
613.475.2155 or 1.888.475.2155.
Please indicate which of our pros would you like to book a lesson with.
Send us an email with your lesson request
or call us
613.475.2155 or 1.888.475.2155.
Request A Lesson
We'll contact you asap to confirm your request.

Juniors
What is the Barcovan Golf Club's PGA Junior League Golf?
This is a fun, interactive opportunity for boys and girls aged 16 and under to learn and enjoy the game of golf. A minimum age of 9 years old is suggested, experience is necessary. An assessment will be completed by Coach Linda or Coach Paul for any youth under the suitable age.
The concept of the league is set up similar to any other recreational sports team, there will be 10-12 participants play on each team. It will be a scramble format which creates learning, team environment both on and off the golf course.
The main focus of this program is to have fun, recreational involvement, good health, and sportsmanship. This program acts as a feeder system for recreational youth golfers into more competitive golfing endeavors.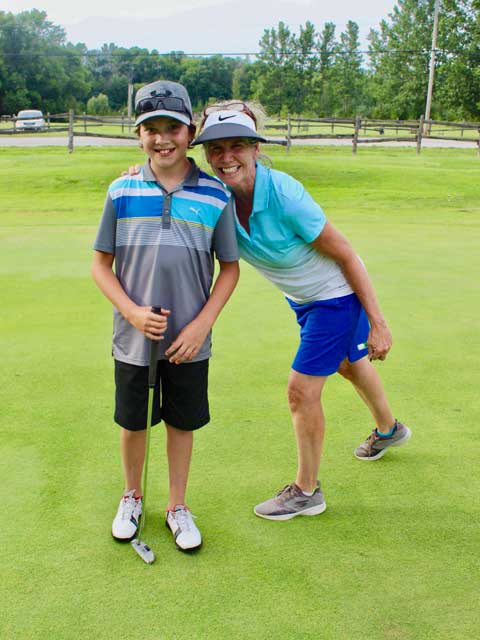 SOLD OUT FOR 2022
How Does Barcovan PGA Junior League Golf Work?
Format includes:
24-28 players (2 equal teams will be created)
Scramble format – 2 players from each team play a best ball challenge against 2 players from the other team Players will be flighted based on ability at our second assessment session
The goal is to play as many holes as we can – when the horn blows wherever you are you finish and come in and total up points.
There is also an individual competition that runs throughout the year based on matches played.
Coaching
All players will be assigned a range time each week prior to their tee time. Our junior coaching will be focused on strong fundamentals and each junior will be given drills to improve and develop powerful athletic movements based on their golf swing.
For your junior to improve each week, we suggest they practice what drills they have be given before the next class.
– Operation Par
Introducing Operation Par – This new initiative will be used in conjunction with our popular scramble format.
depending on skill level, some players will play their holes from close distances (25, 50, 100,125, or 150 yards ). The goal is to make shooting Par a very attainable feat. This helps increase fun and confidence in young players. If players can shoot Par from a certain distance, they get to move back 25 more yards the following week. The goal is to reward, yet challenge young golfers in their pursuit to shoot Par.
Additional Information
More information coming soon
Contact us at 613.475.2155 or
SNAG (Start New at Golf)
Ages 5-10 Years – 3 Lesson Program
For over 10 years, SNAG golf has built a premier learning system recognized by PGA professionals around the world as the superior method to teach golf fundamentals in a fun and easy way. SNAG (Start New At Golf) is an exciting coaching and skills development program for boys and girls between the ages of 5 -10. The SNAG system contains age-appropriate equipment and programming to effectively teach the game of golf to kids of all ages and ability levels in exploring the sport of golf. Coach Paul Hussey, a former CPGA Professional, provides a 3 lesson instructional program (45 minutes each lesson), as well as all of the SNAG equipment to help your child discover the love of this wonderful sport.
Please note this program is being offered through Barcovan Golf Club, however all inquiries should go directly to Paul by contacting him at 613 885-9915. Please leave a phone or text message and Paul will get back to you with a convenient date and time.
Cost of 3 Lesson Program
(which starts on the driving range and progressively moves to our pitching/putting area)  
$125,00
PRIVATE AND PAIR LESSONS
Ages 5-10 Years
If your aspiring, young golfer has their own equipment and is looking for individual lessons, Barcovan Golf Club can accommodate those needs also.  Whether it's work on the range, pitching area or putting green, we can help elevate their playing ability.  Former CPGA Professional Paul Hussey, loves to work with juniors of all abilities and can provide both individual and/or groups of two lessons.
Please note this program is being offered through Barcovan Golf Club, however all inquiries should go directly to Paul by contacting him at 613 885-9915. Please leave a phone or text message and Paul will get back to you with a convenient date and time.
Private Lesson (45 min.) $40
 Groups of Two Lessons (45 min.) $60 ($30 each)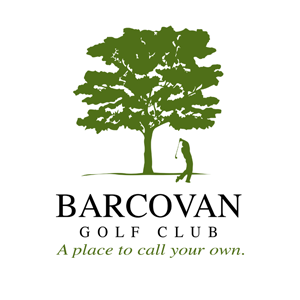 1412 County Rd 64,
Carrying Place, ON
Toll-Free:
Pro Shop:
Send us an email
Find us on social media

Facebook-square


Instagram


Check Out Upcoming Events


Join Our E-Club Now!


Current weather conditions